Dr. Funmilayo Alfa Yusufu - Director
Email – This email address is being protected from spambots. You need JavaScript enabled to view it. – This email address is being protected from spambots. You need JavaScript enabled to view it.
INTRODUCTION
College of Education Akwanga is a tertiary educational institution with the mandate to train teachers for career in education and classroom management. The College Provost, Rev. Jonathan Wakili Thani has a quest for improvement and excellence in the institution's service delivery through the capacity building of staff and students. To this end, the directorate of linkages (DOL) was established under the office of the provost and saddled with the responsibility to link the institution with local, national and international communities for a better global recognition of the institution's activities. The Directorate of Linkages (DOL) began full operations in May 2021 and is making significant progress to achieve its vision and mission.
VISION
Our vision is to be a teacher training institution with a global reputation for innovative, cutting edge scientific and technological skills to drive teaching, research and community development through synergy with specialists, organizations and other institutions.
Mission
Directorate of Linkages was established to provide a platform to seek, and facilitate training and development activities in the institution by exploring national and international collaborations, promoting partnerships with public, private institutions, donor agencies, other non-government organizations, as well as individuals within and outside Nigeria for the development of the College as a teacher training institute.
Activities
1. Promote linkages between the College, public and private organizations, national or international for staff and students' capacity development.
2. Facilitate collaborative academic and administrative interactions to improve capacity building for staff, students of the institution through regular workshops, seminars and conferences.
3. Foster mutually beneficial relationships/partnership between the college, Alumni, and other development partners.
4. Facilitate and conduct scheduled visitations to affiliate institutions and organizations to help in raising the institutions profile and lay the foundation for future growth.
5. Identify and work with prospective donors including Alumni, trust and foundations, community and friends, former staff, organization and public spirited individuals for the development of the institution.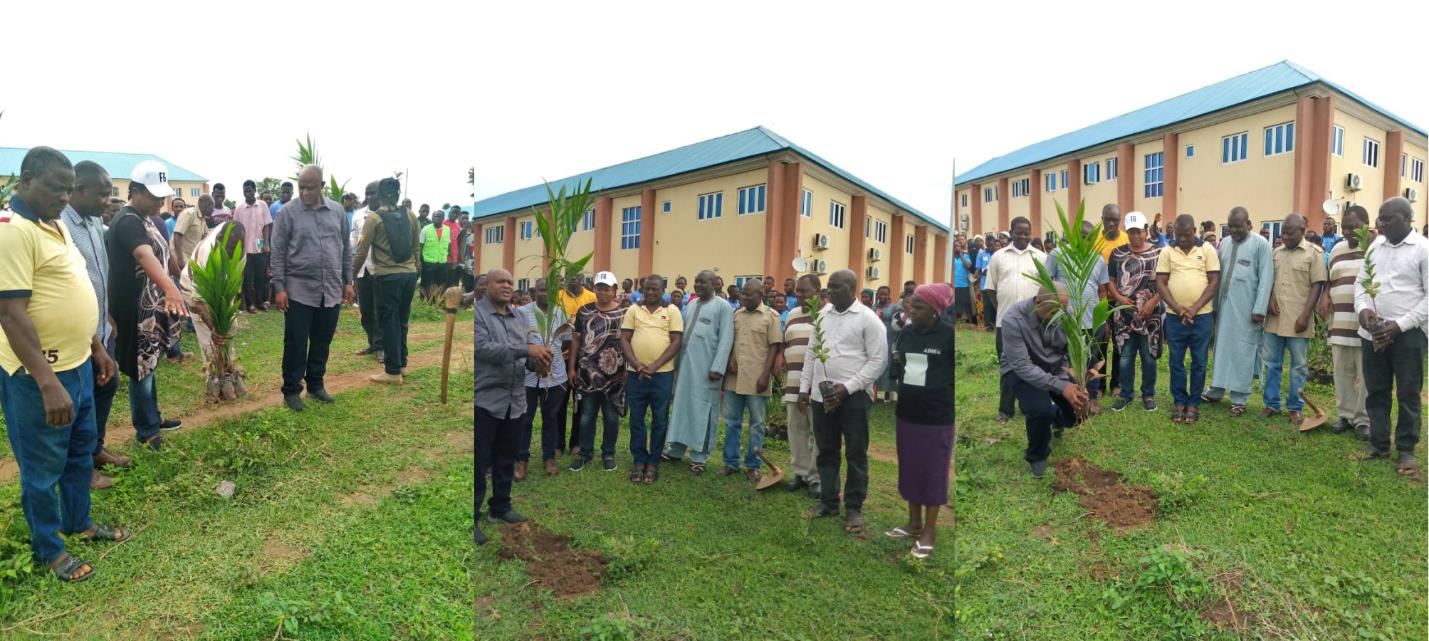 The Provost Rev. J. W. Thani planting a tree on the 5th of June, 2021 to celebrate world environment day. The United Nation's Principal Vehicle for encouraging awareness and action for the protection of the environment.